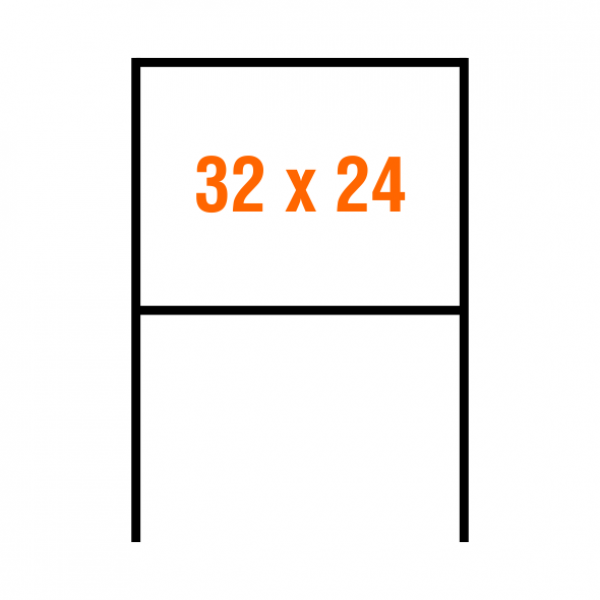 Sign holder only. Purchase and design 32x24 panels seperately.
This H-stand sign holder displays a single two-sided 32"x24" coroplast panel. For long-term display often used in home-based businesses or to promote sales and events on the roadside for better impact.
Black powder coated steel is highly durable and will provide years of use.
32x24 H-stand Sign Holder